By Mu5ik
This week, the week of April 22nd, four new games have come to the Xbox Game Pass. If you were iffy about buying them before, then you will be able to test them out now. To see what else is on the Xbox Game Pass, go **HERE**
Monster Hunter: World

Be the hunter in this open and diverse open world with a living and breathing ecosystem as you hunt, seek, and slay beasts in exhilarating and heart-pounding battles. Venture along multiple ever-changing terrains on quests either alone or with up to three other hunters in an all-new designed online multiplayer drop-in system which will for the first time ever allows cross-region co-op play between Japan and the rest of the world.
Vampyr
Welcome to London, 1918. There is a flu that has ravaged the city's citizens. You are a Doctor, Jonathan Reid, who happens to be a newly-turned Vampyr. You are trying to find a cure to help heal those turned. However, you are cursed and must feed upon those you vowed to heal. Will you let the monster within embrace you by deciding your next victim? Survive by fighting supernatural creatures which include both Vampyr hunters an undead skals. Your decisions and actions will either save or doom London.
Prey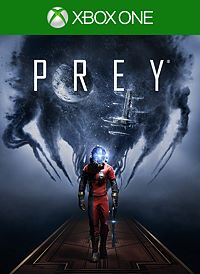 You are in the year 2032 and after awakening aboard the space station, Talos I, which is orbiting the moon, you are an experiment, the key subject, meant to alter all of humanity forever. However, things have gone horribly wrong. Hostile aliens have taken over the space station and are hunting you down. You must learn to use the tools, weapons, your wits, and mind-bending abilities in order to survive while dark secrets are revealed of both the Talos I and your own past.

Deus Ex: Mankind Divided
Segregated from the rest of society, augmented humans have been deemed outcasts I the year 2029. Adam Jensen, who is now an elite covert agent, is forced into operating in a world grown to despise his kind. He must choose the right approach while armed with a state-of-the-art weapon and augmentation arsenal while deciding who to trust in order to unravel a vast world conspiracy.