By: XGN MrFluffy
For years now cross play has been a hard-hitting discussion in the gaming community. Your friend has a Switch and you own an Xbox One. You want to be able to play with them without being on the same console. Well, Just recently a Huge announcement was made from Microsoft. Xbox Live is coming to the Nintendo Switch, IOS, and Android. What does this mean and are we going to see other future cross platforms? Who knows. But one thing is sure we are going take a look at what this means for Xbox and their 3 choices to expand on to.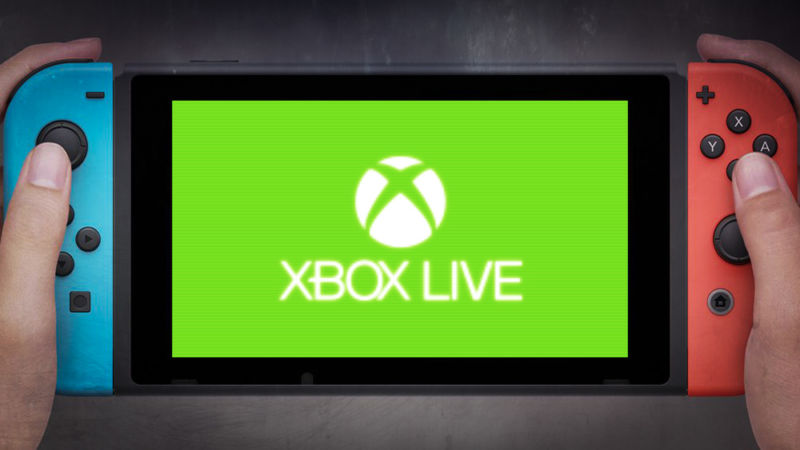 So first off while we aren't seeing a huge jump from either of the big console companies. We are seeing another couple of titles get Xbox Live, and Microsoft in general added onto them. Nintendo Switch, Android, and iOS. What this means is that players from Xbox will be able to take their friends list, achievements, and much more to these other platforms. The reason we know of this so far, with the very little details that have leaked before the GDC (Gaming Developers Conference), is that Microsoft released a little description of it before GDC. This is 5 days worth of gaming companies to either spread the word of their upcoming projects or just put the word out there about anything relating to the gaming world. So at least 2 weeks before the GDC, gamers have gotten some teases from Microsoft about this huge expansion and what we are seeing from Xbox.
Well, the first and only thing they said about it is that it allows developers to create games that centralize around Xbox players and allow to them to carry them over their accolades to other devices.
"But I look at those in aggregate, and so it's not actually about how many Xbox One Xs do I sell, or how any S' do I sell, or even how many of one individual game that I go sell. I look at, are we growing the number of people who have a relationship with Xbox in some way? [It] could be an Android customer in China playing Minecraft, but that's a person who's connected to our platform who's able to use Mixer, who's able to connect to Xbox Live, meet their friends online. That's really the metric for growth right now."– Phil Spencer CEO of Xbox.
Now I pulled this from an article by Gamespot, But this was the best article that gave out information for this huge announcement. And straight from the CEO's mouth, he talks about how it's not about the sales, but more about how to expand the accessibility to people and gamers on all platforms. Microsoft seems to be trying to create a Netflix type of system, but for video games. Something like this would be a subscription that gives all gamers access to games, no matter if on the Switch or not. Gamers all around are biting their nails to see if Microsoft will be able to convince develops to allow the idea.
While we have to wait for the huge upcoming conference on March 18th, to learn more about what they will be doing, it's clear that Microsoft has huge plans coming up. Last year we saw a cross-platform on Fortnite with Xbox and PlayStation gamers. While PlayStation and Sony haven't said much of anything, we hope this new development from Microsoft and Xbox inspire sony and PlayStation to open the bridge and continuing making the gaming world a better place. Stay tuned for more information.